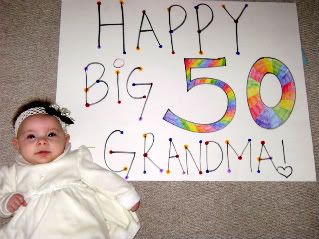 "We're off to see the Wizard"
Born in Utah, Murphy(Mary) grew up the youngest of 6 children. As she was following the yellow brick road she ran into ScareTor(Tory). ScareTor asked if he could go along with Murphy on the search for the Emerald City. Together they went, skipping and singing along their way. They had 5 munchkins(Kelsey, Rylie, Mikelle, Kipley & Merrick) that came and joined them on their great search, along with AbAb(Dog). With munchkins in hand they continued to follow the yellow brick road through apple throwing trees, wicked witches, a field of poppies, and a spooky forest. Sometimes the flying monkeys would catch the munchkins and take them away to the Wicked Witch's castle. With the help of The Great Wizard of Oz(Heavenly Father), Murphy and ScareTor would save the munchkins and they would continue forward onto the Yellow Brick Road. A Tin man(Chris) came along and joined the gang, as well as a few baby Munchkins. With the motto "There's no place like home", they continue singing and skipping on the Yellow Brick Road until they all reach the Emerald City and live with The Great Wizard of Oz again.
M
- Mother. There is no other like my mother. She loves and adores her children and grandchildren, and is always trying to find ways to bring us closer to each other and the savior.
A
- Attitude. Despite the trails in life, she always has a positive attitude.
R
- Religious. Mom tries very hard to do what is right, and to please the Lord. She loves to read and share the gospel.
Y
- Y. Why do we love Mom so much? Because she is awesome! She is always serving others, taking care of her family and parents, and still finding time to strengthen her testimony.
Happy Birthday Mom! We wish we could come and celebrate this happy day with you. We love you so much and are so grateful to have you as our Mom and Grandma. You are such a great example of strength and courage. We don't know what we would do without you. We hope you have a terrific day, and we can't wait to see you soon!
Love,
Chris, Rylie, Preslie and Arista